Watch out for…
'Phantom goods' scams online
What's the threat?
More people are being tricked online into buying goods that are never delivered, according to new figures from Citizens Advice. They show a 17 per cent rise in shoppers reporting being conned in the first three 
months of 2017.
In these 'phantom goods' scams, fraudsters advertise items at extremely cheap prices on sites like Facebook, Gumtree and eBay. The listings often include fake positive reviews to indicate that the seller can be trusted.
Scammers list a range of items, from physical goods like cameras and jewellery to services such as car insurance and driving lessons. On average shoppers lose £1,100. Citizens Advice gave one example of a woman who agreed a price of £5,000 with a person who had listed a houseboat on eBay. The seller emailed the victim a link to a fake PayPal site, where she made the payment. She hasn't got her money back. 
How can you stay safe?
Always research the person selling the item, particularly if the price seems too good to be true. Citizens Advice said that people are most likely to be scammed when buying cars, flights and furniture, so be especially cautious when shopping for these.
If you're buying from an unknown company, check whether it belongs to a trade body, such as ATOL for holiday firms. Legitimate companies selling financial services should be on the Financial Services Register (search at https://register.fca.org.uk).
If a company is selling items on an online marketplace, such as Amazon and eBay, check that it has its own website. If so, type the URL into the Who.is search box (https://who.is, see screenshot) to find out who it belongs to. 
Citizens Advice also urged people to report fraudsters, through Action Fraud (0300 123 2040), to help the authorities take action against them.
New tools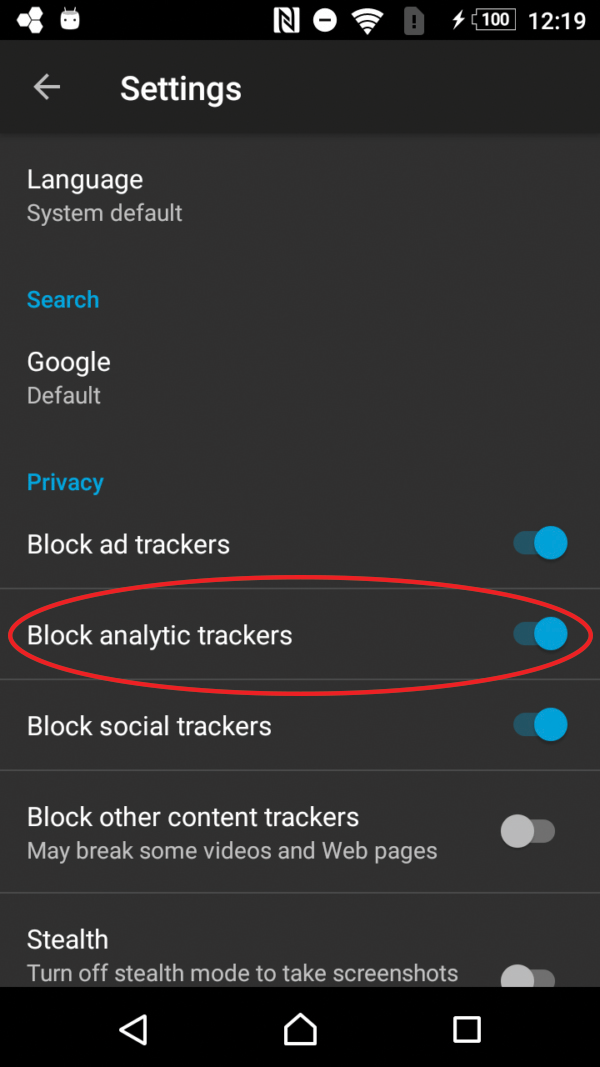 We understand that websites need adverts to survive, but why do they have to be so annoying? Why do they have to take over the web page with garish graphics and vulgar videos? Until these adverts stop invading our digital space, we'll continue to recommend ad-blocking browsers like Firefox Focus, which has just launched on Android devices after arriving on iPhones and iPads last year. 
Firefox Focus blocks both adverts and their trackers, which follow you around the web, making web pages load slowly. To do this open the Settings section and make sure the 'Block ad trackers' slider is switched on (see screenshot).
At a mere 3.5MB, it's a stripped-down version of the PC version of Firefox, with no tabs or advanced multitasking tools, and so suits short browsing sessions. You can erase your browsing history with one tap, making it ideal if you share your device with other people and want to keep your searches private. There's one catch – the default search engine is Yahoo, though you can easily change this to Google in Settings. 
Firefox Focus www.snipca.com/24798
ScamWatch
Readers warn readers
Beware 'BT Openreach' scam
I've received plenty of scam phone calls from people pretending to be from Microsoft. They don't fool me anymore. But recently I received a call from a man claiming to be from BT Openreach. He apologised for our slow internet speed, and said we could get a refund. We are BT customers, and we have had speed problems, so for a few seconds I was taken in. But his Indian accent made me suspicious, because all the Microsoft scam calls I'd received were from India. I hung up. Lots of BT customers have been targeted, according to the company's forums: www.snipca.com/24758.  
Yvonne Fraser
For more ways to protect your tech, try Computeractive magazine.
Get 3 issues for JUST £3!